EFFECT
Promote favourable production of ECM proteins
Rejuran provide favourable hydrated physiological environment for secretion of collagenic and non-collagenic proteins.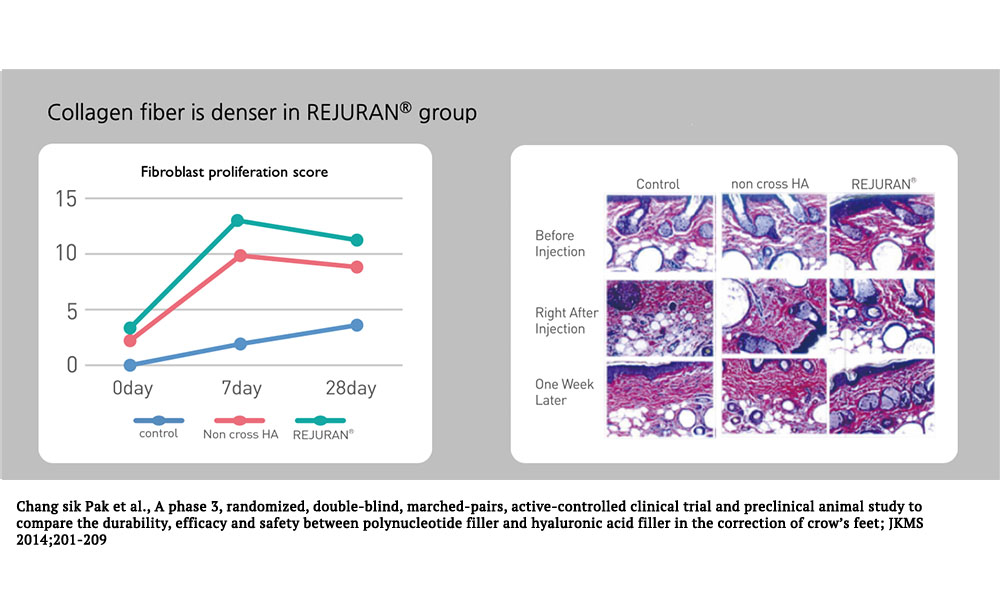 Thickening of skin layer
4weeks after treatment of REJURAN, epidermis and dermis is thickened by the promotion of skin cell growth compared with HA and control group.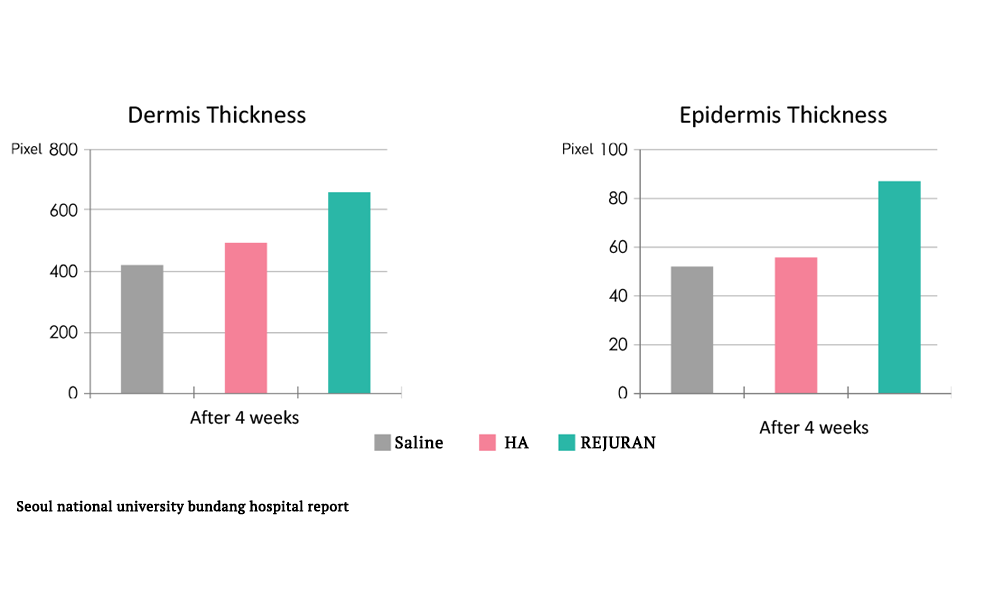 Elasticity improvement
As a part of aging and stimulus, skin droops and elasticity decreases by reduction of skin elastic fibers. REJURAN helps to recover skin elasticity through the regeneration of inner skin.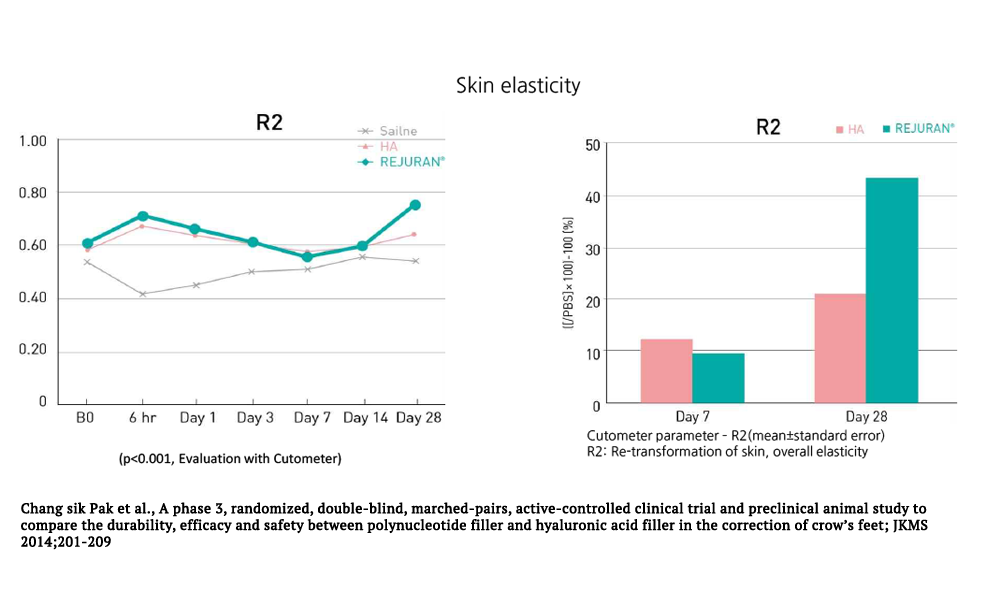 Elasticity and hydration improvement
Patients evaluation before and after one month treatment.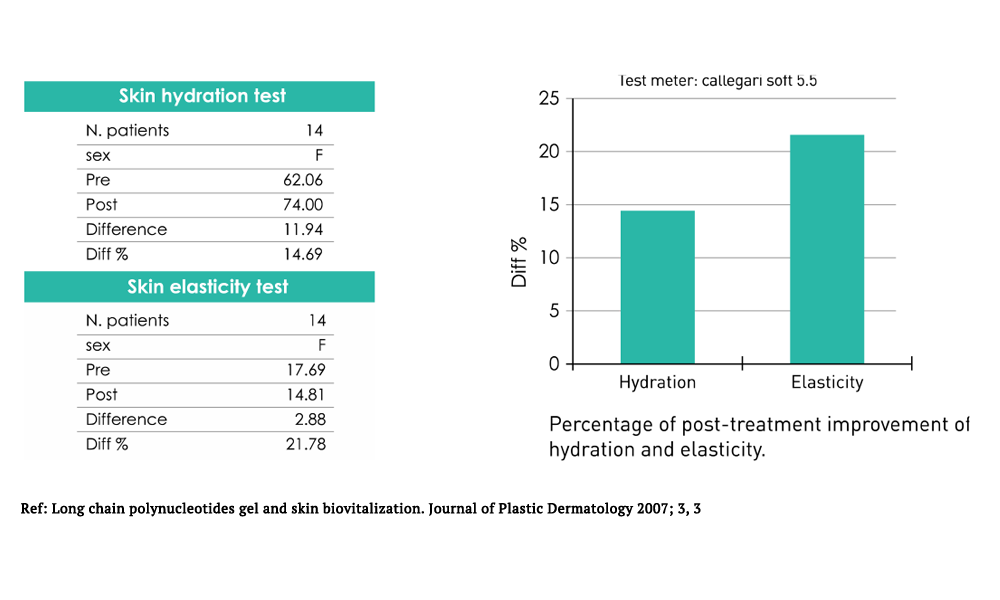 EVALUATION OF REJURAN
For skin lifting
Moire photography & angle analysis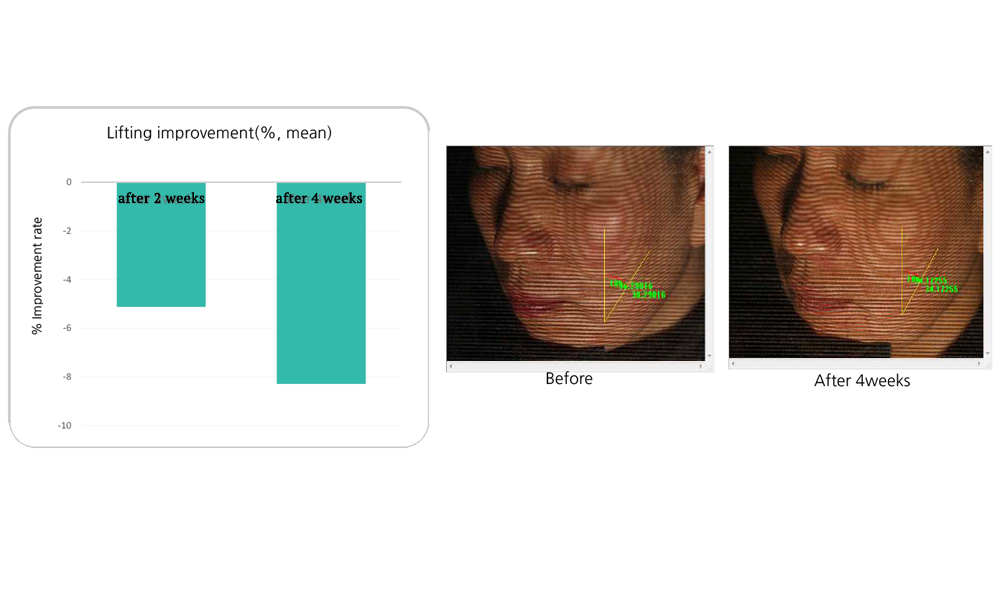 Evaluation of REJURAN for brightness improvement
VISIA-CR photography/analysis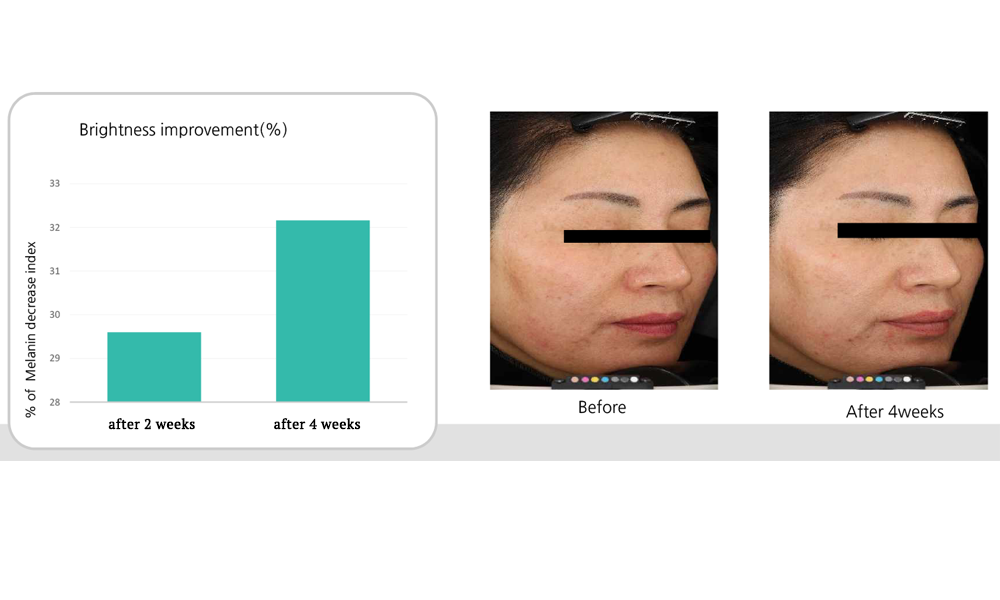 Evaluation of REJURAN for skin thickness
Measurement of skin thickness (Skin scanner photography and analysis)